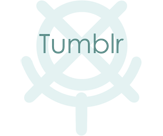 Trying to run two versions of the monstergirl comic simultaneously was a bad idea. With all the stuff I'm trying to do right now it's just too much of a stretch trying to keep up with that as well.
So, from now on I'll just do the one version.
Question is, which one do I continue, and which do I stop?
tumblr version [Lilah, spider lady & Ruth, plant lady]:
[link]
or
dA version [Agatha, dullahan & Velvet, wasp lady]:
[link]
They haven't really diverged all that much yet so it shouldn't be too disruptive. :'D